When is a hat not a hat? When it's not on Magritte's head, of course!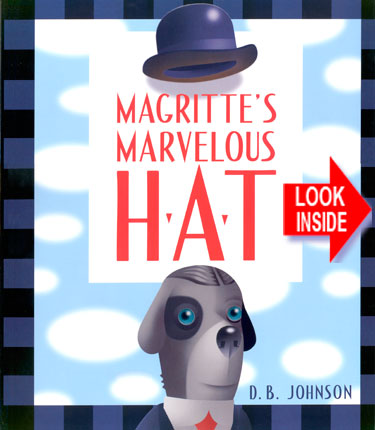 Without pinching his ears or mussing his hair, the painter Magritte's hat floats overhead and helps him to paint. But can he paint without it?
Not in a surreal world where paint can fly and where a marvelous hat can play hide-and-seek.


A 2013 ALA Notable Children's Book for Younger Readers
With special picture-changing "Overlay Pages" you may never have seen in a children's picture book!
"D. B. Johnson is the finest illustrator among us...and this is his best book yet."
Daniel Pinkwater